Back To Blog
Garage door repair is one thing that you have to be prepared for once you have your home and garage door built. As a responsible owner, you need to keep it safe and secure for your vehicle and loved ones. You also need to keep in mind that it could be an easy entry for burglars. You can invest and ask for periodic garage door maintenance to keep the system smoothly running and avoid annoying emergencies. If you would like to allocate a certain part of your budget to prepare for the cost of repair, our garage door contractor could give you an estimate depending on the service your door needs.
Things that Affect Service Costs: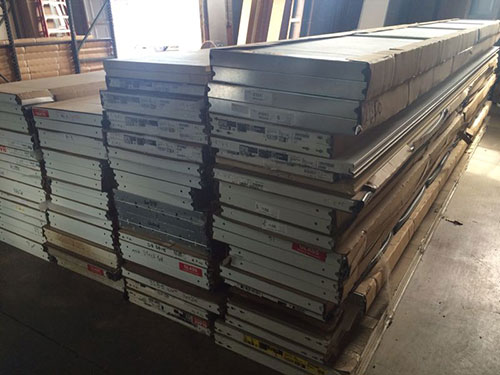 • Materials used. The repair cost is affected by the number of garage door parts replaced. The type of material you choose is also a key determinant. There are various parts and materials being used for overhead door repairs and the prices vary on the quality of these products.
• Extent of damage. A door that requires little or more repair depends on the extent of damage to your door. Parts of the door system have varied prices and if your door requires replacement of major parts such as spring, you can estimate the prices of the springs to be used.
• Opener Repair. If the service requires working on your garage door opener, then you need to prepare more especially if replacement is needed. However, if you think the batteries are the only ones that need to be replaced, since your opener is new, then you do not have to worry much.
If your door is still under warranty, you can simply prepare budget for maintenance, but some companies do offer free maintenance for a certain period. It pays to invest on tune-ups that assure your door will be working smoothly for a longer time. This is the key to keep it working properly and protecting your family from any garage door related injury.